In this series, there are Raden (mother-of-pearl) parts on the barrel and cap.
Raden artwork is usually used for very expensive maki-e pens and it's quite unique to put Raden on resins.
The Shimmering Raden parts firs the theme of 'Princess' the elegant and dazzling.
Raden artwork can show several colors, depending on the type of shell or the technique used.
This time, different shell colors were chosen for each design. Hope you can enjoy differences.
Illustrations of the Yumi Maki-e also took a lot of trial & error. I re-drew the illustrations until I was satisfied with it and made the sample for three times until the face of the Uguisu bird looked lovely.
Uguisu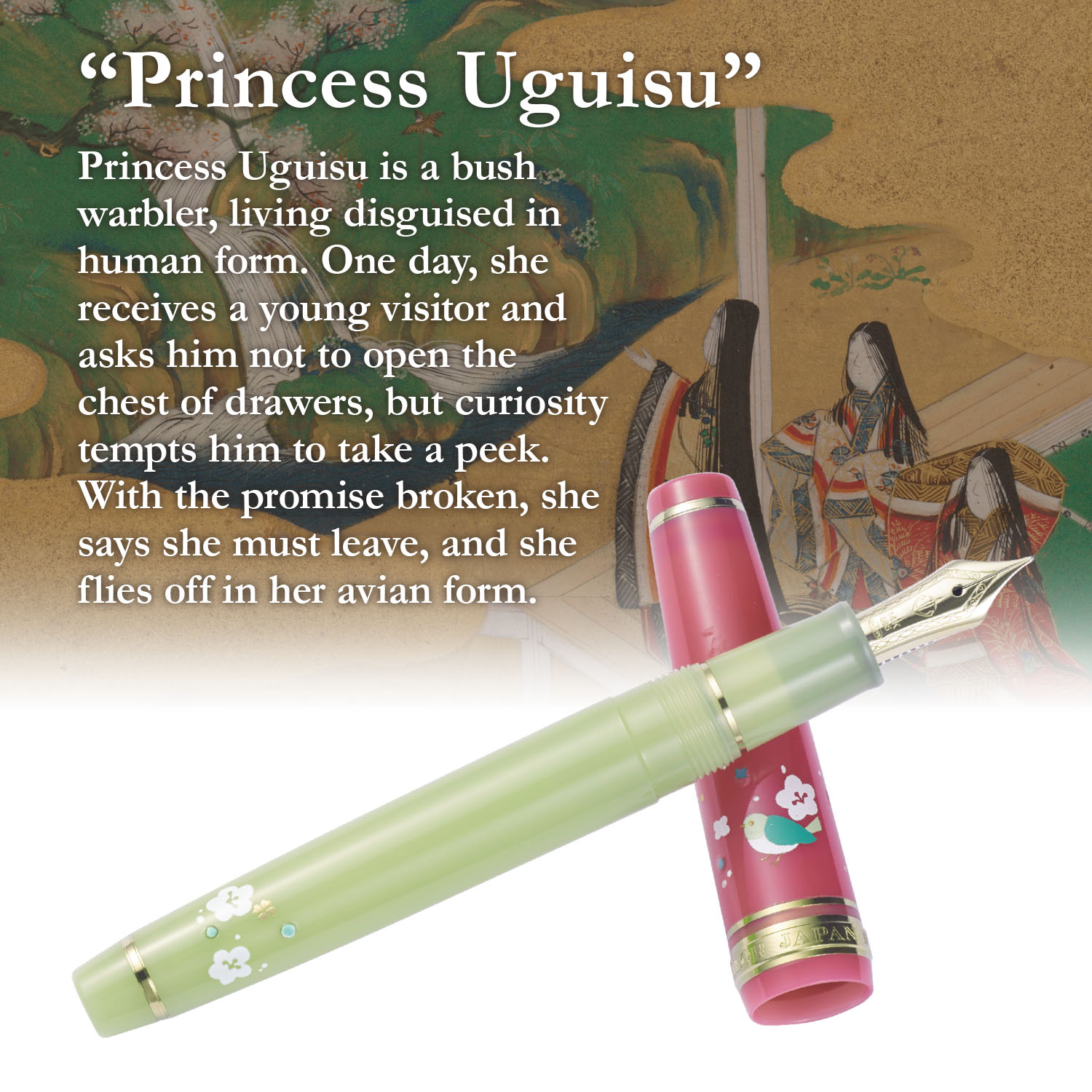 Ochikubo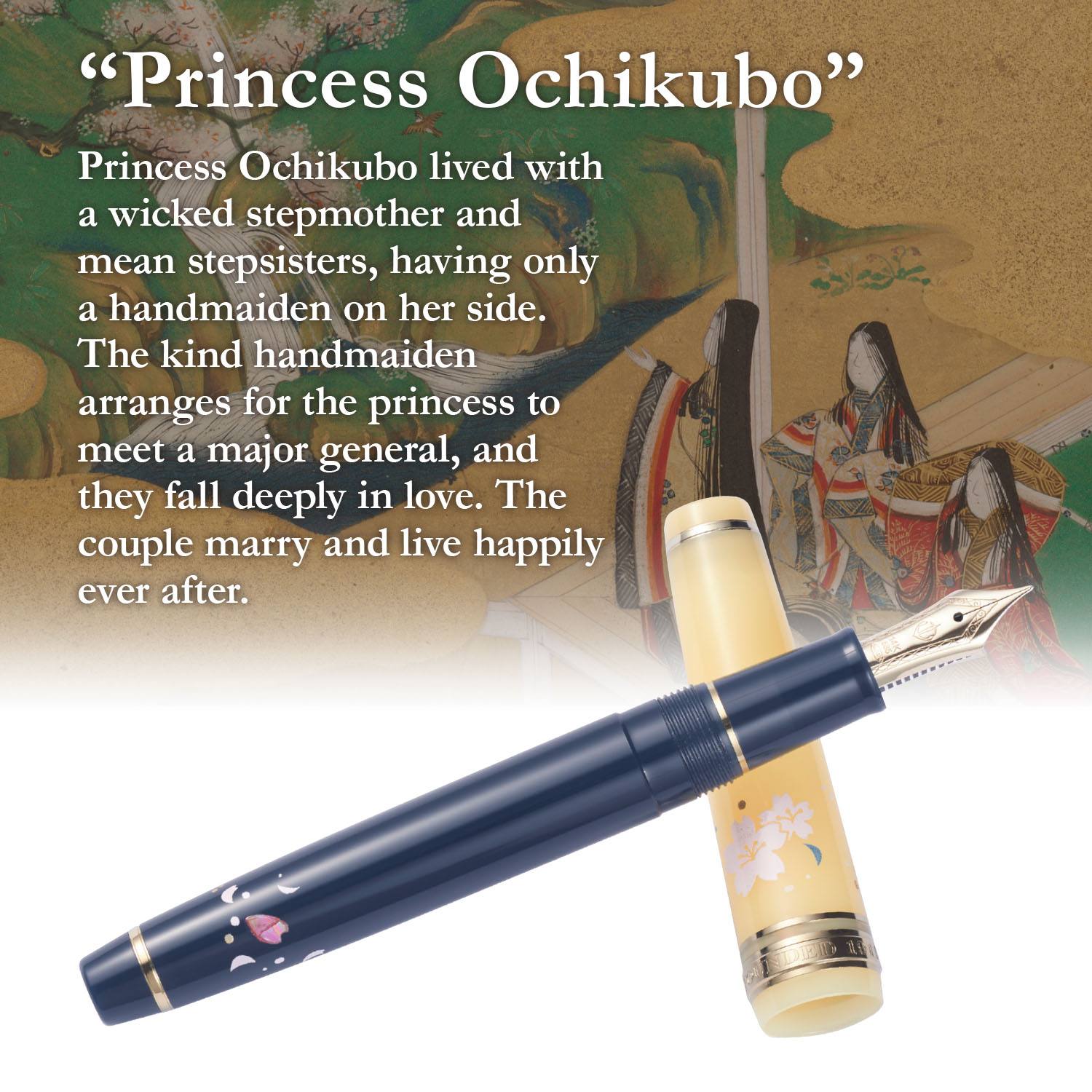 Shirotae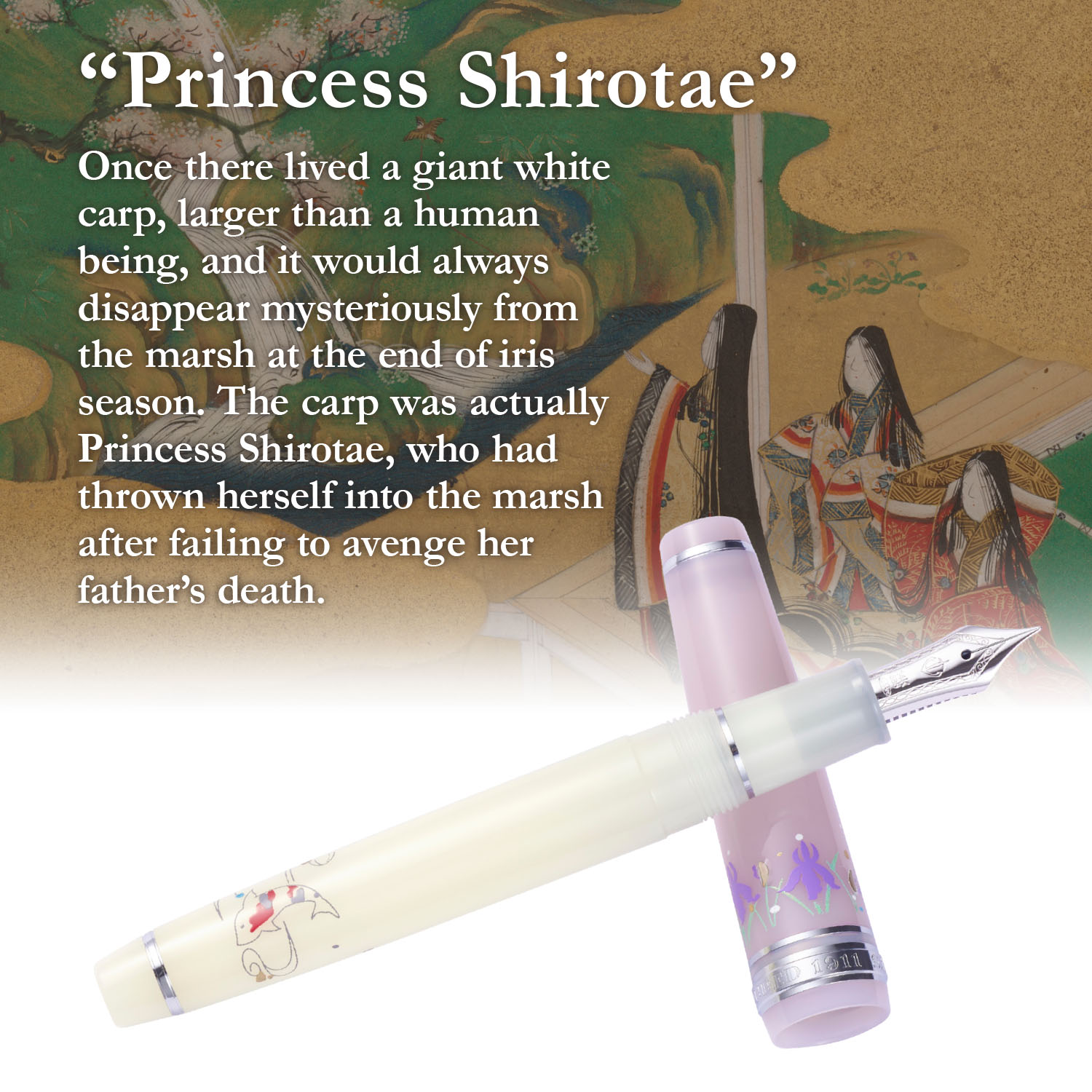 Koto