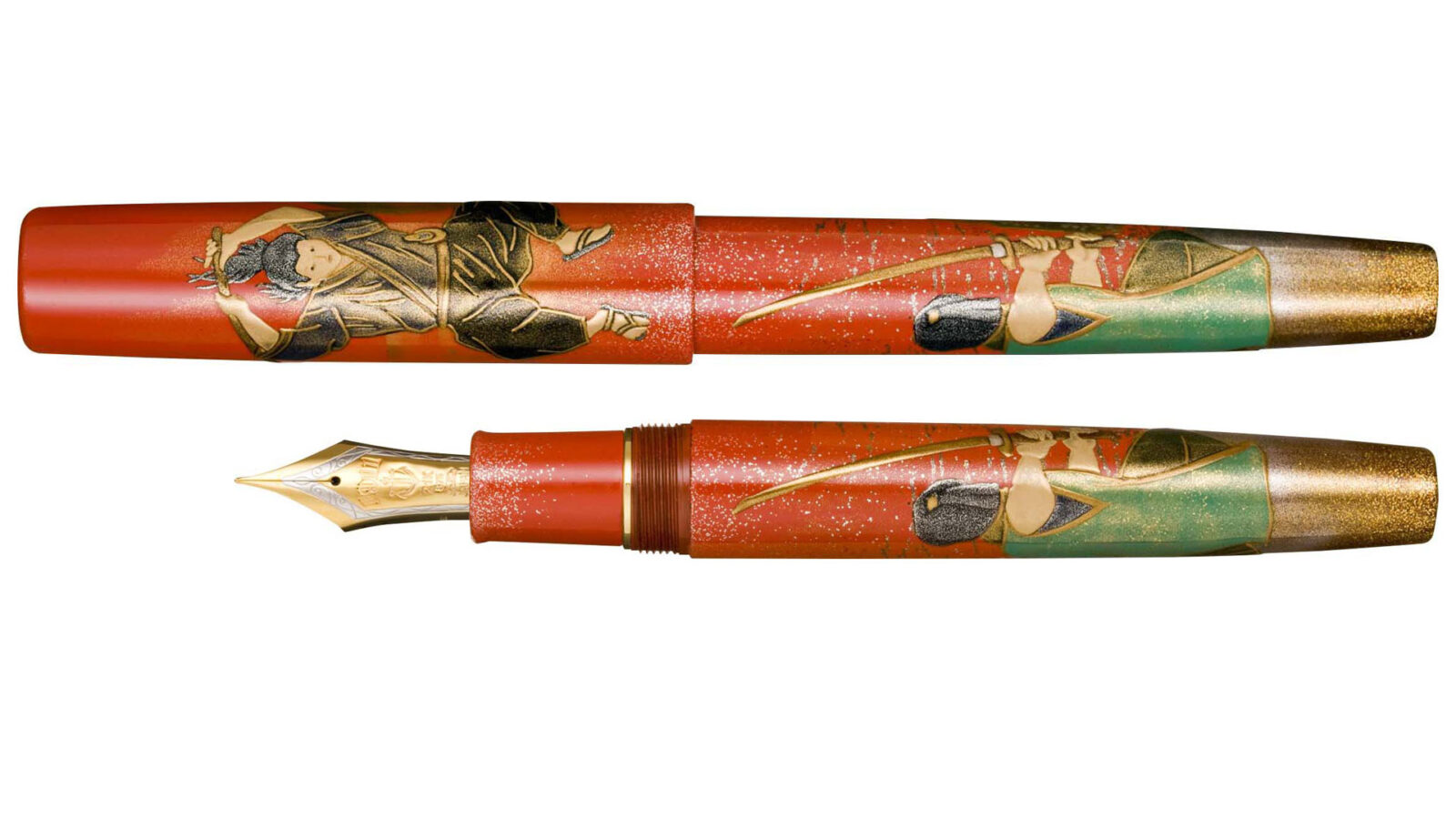 Model Name: Samurai: Battle of Ganryujima
Quantity: Limited Edition of 33 pieces worldwide.
Profile: King of Pens Supreme
Material: Ebonite
Nib: Bicolor 21k Gold nib with gold and rhodium plating. Medium and Broad grades.
Item Code: 10-9761-420 (M) and 10-9761-620 (B)
Accessories:
-Lacquered gift box with maki-e design and decorations.
-Ink bottle (Black, 50ml)
-Ink cartridge
-Convertor (installed)
-Pen pouch
-Cleaning Cloth
-Serial number certificate
-Leaflets containing information of the artist and the history behind the Ganryujima battle.