This fountain pen is made with 'Kirigane' a technique using real gold leaf.
◆Whta is Kirikane?
Kirikane was introduced to Japan in the 6th century through Buddhism. It is a traditional Japanese technique using gold, silver or platinum leaf, which is then cut into thin strips and applied as patterns using a brush and special glue(Nikawa)
It was developed as a technique for Buddhist art decoration (statues and paintings), and it is now used in Japan, mainly in Kyoto to decorate special art and craft materials.
→Link to Kirikane Fountain Pen 'Koufu'

→Link to Kirikane Fountain Pen 'Asaba'

→Link to Kirikane Fountain Pen 'Enami'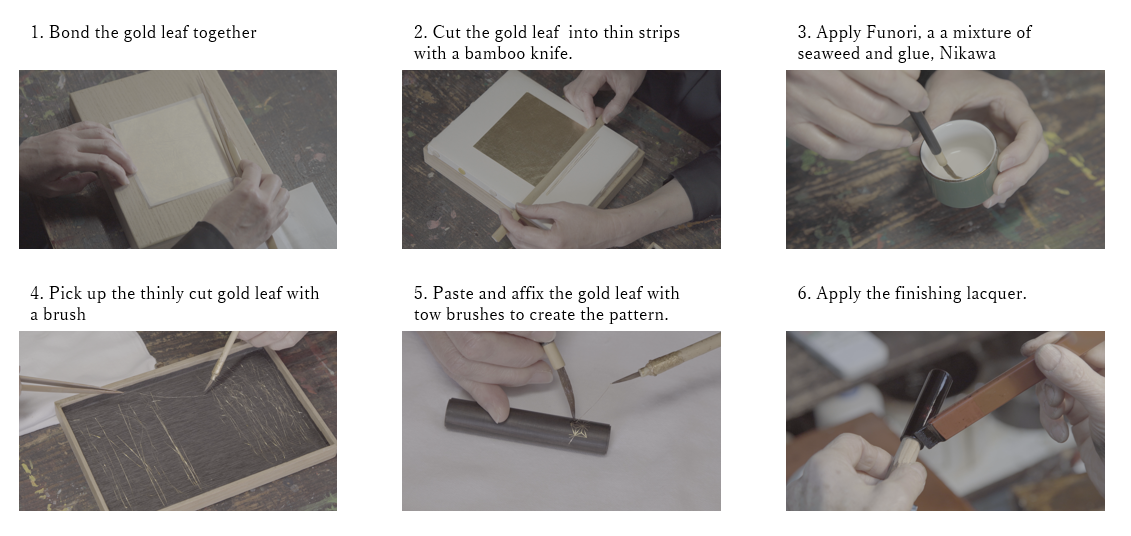 The gift package is made of japanese chestnut, a material that has been used as a building material in Japan since ancient times because of its hardness, moisture resistance, and durability. The Kirikane fountain pen is carefully protected in a solid box made of strong chestnut wood.