On October 4, we held a ceremony, the completion of the new factory building at our Hiroshima Plant, Kure City.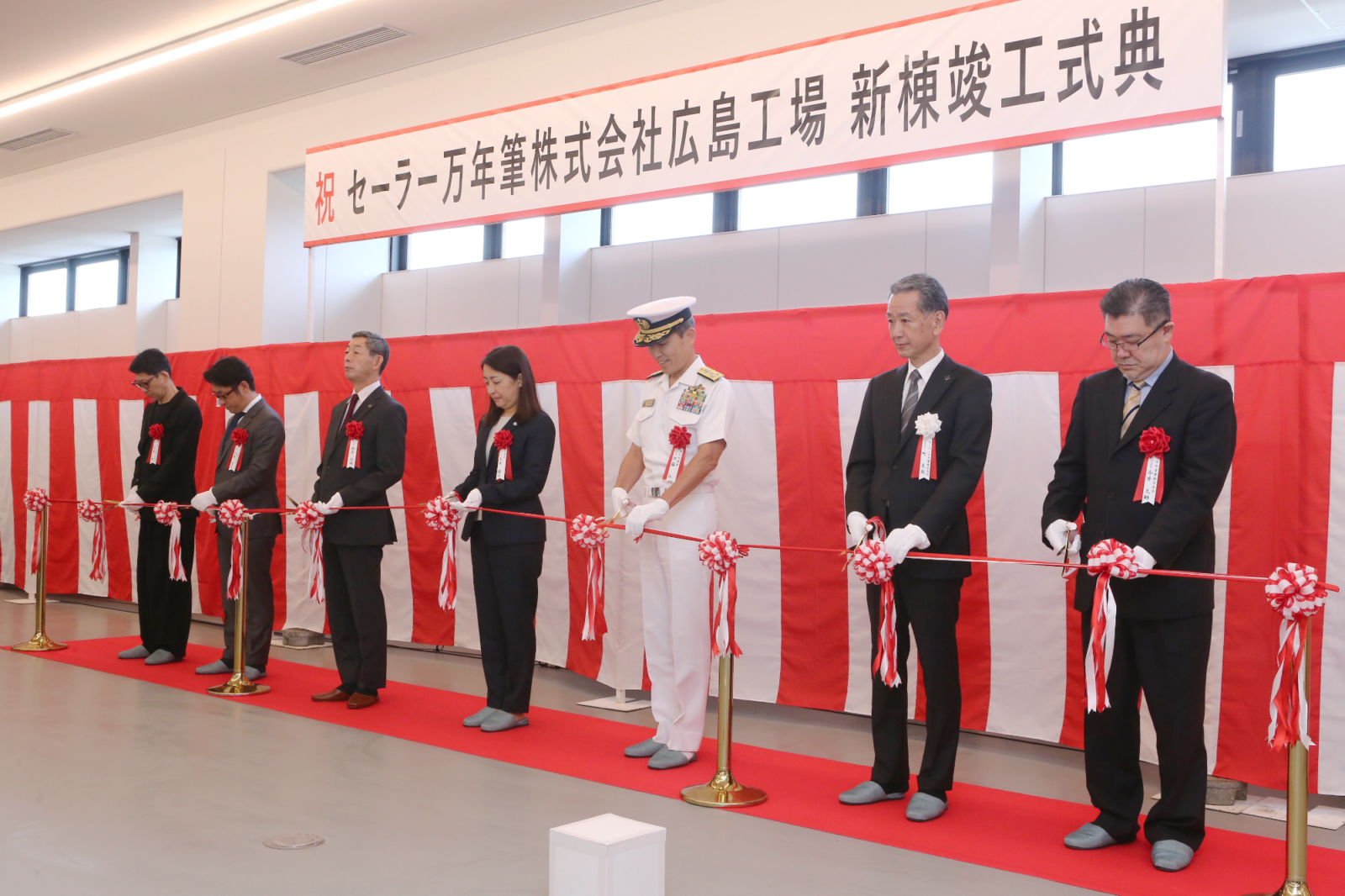 The new factory building, a two-story steel-frame structure with a total floor area of approximately 4,800 m2, has a distinctive shape resembling the nib of a fountain pen, and will house the production plant for fountain pen nibs and ink, as well as the administrative offices. In addition, based on the experience of being damaged by the torrential rains in July 2018, disaster prevention measures have been implemented, such as raising the floor by 75 centimeters. The production facilities will be relocated, and full-scale operations are scheduled to begin in late November. With the new plant in operation, the company plans to increase its fountain pen production capacity by 30%.
In the future, the company also plans to establish a factory tour for local residents and tourists as a place to interact with the local community.