Model Name: 'Deer in the Moonlight' Shika to Gekkou
Item code: 10-8665-460 (M), -660 (B)
Materials: Ebonite
Filling System: Converter & Cartridge type
Nib selection: M, B Bicolor 21K Gold with Gold, Rhodium plating
Limited Edition: 50 pieces worldwide
The Moon has a multitude of influences on Life on Earth and Wildlife has adapted to its many effects.
Moonlight itself has always fascinated Humankind and it's special artistic impressions have been well documented over time.
The proud antlered Stag stands tall in the Moonlit forest.
All is calm beneath the light of the Silver moon!
Sailor are pleased to announce a new series of special Limited Edition maki-e Fountain Pens entitled.
"Animals in the Moonlight" or "Dobutsu to Gekkou"
The first model in the series by artist Ikki Moroike is titled
"Deer in the Moonlight" or "Shika to Gekkou"
Made in only 50 pieces worldwide.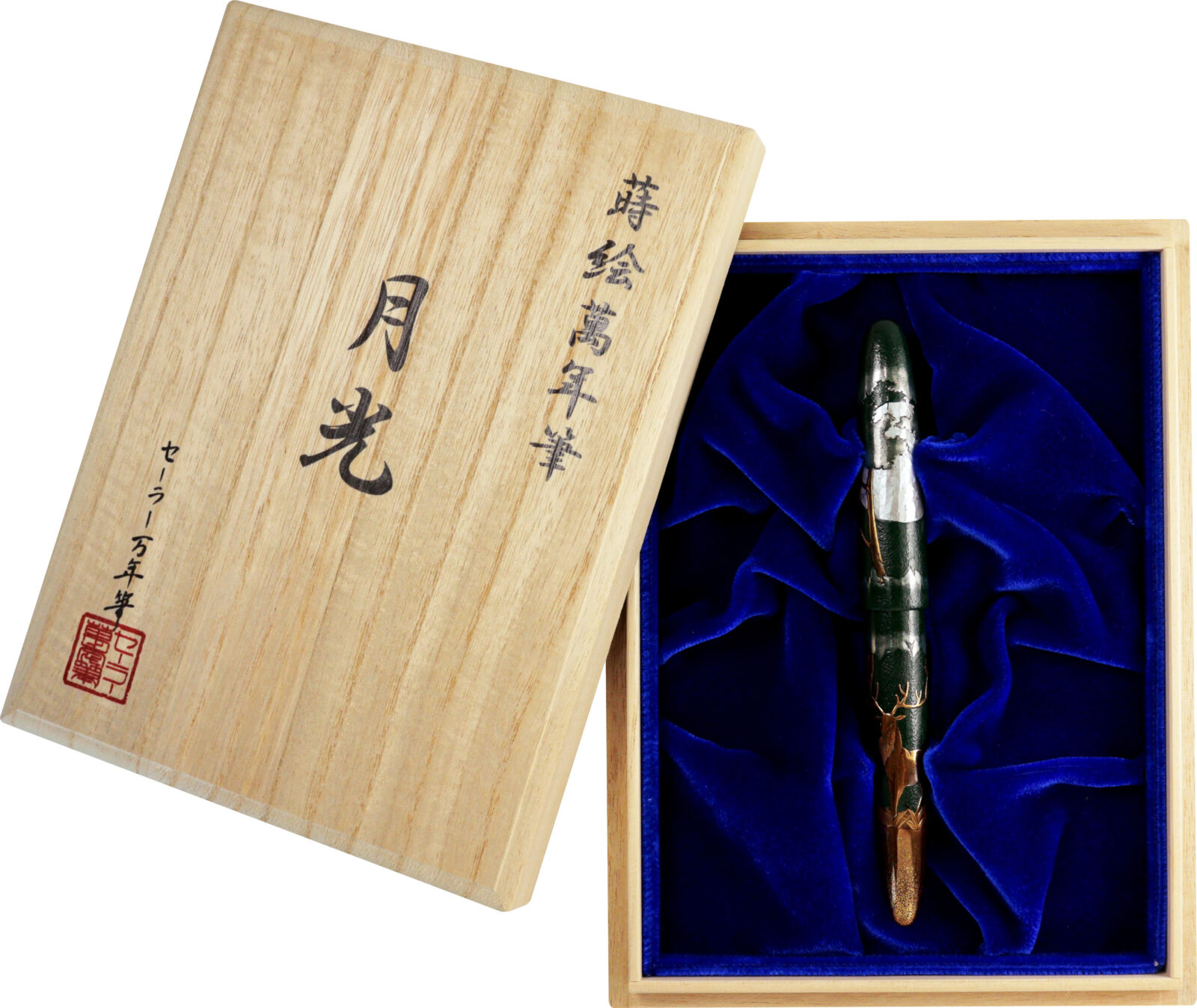 Accessories:
-Special gift box
-Ink cartridge (Blue)
-Converter (installed)
-Pen pouch
-Cleaning Cloth
-Serial number certificate
-Leaflets containing information of the artist and this series